Back to School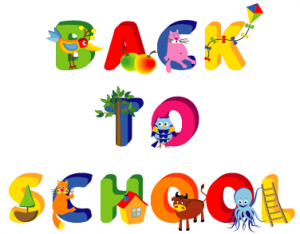 Sat, Aug 11, 2018: First Time Riders Event
9am – 12pm
Weaver Middle School
4600 Avery Rd, Hilliard, OH 43026
August 20, 2018:  Kindergarten Open House.  AM Students are invited to visit their teacher and classroom from 5:00 pm – 5:45 pm.  PM students are invited to visit their teacher and classroom from 5:45 pm – 6:30 pm.
August 21, 2018:  Open House (Meet the Teacher) from 5:00 pm – 6:00 pm.  All students in grades 1st – 5th and parents are welcome to meet the teachers and see the classrooms. School supplies will be available for purchase.
August 22, 2018:  First Day of School! 
Our doors will open at 8:50 and the tardy bell will ring at 9:05. Bus riders will be dismissed at 3:30 and all other students will be dismissed at 3:33.
SUPPLY LISTS
Good news!  Last year's school supply was such a success that we are going to hold it again next year!  In order to save our families time and money, our PTO has been hard at work putting together the supply orders.  All supply orders are personalized for each teacher.
This is not a fundraiser.  Therefore, we have been working hard to get the best prices possible to save you money!  All school supplies can be purchased the week before school.  Therefore, there are NO order forms for school supply boxes this spring.  If you decide that you would still like to purchase your own materials, supply lists will be available the same day that class assignments are available in August.  No class order will be more than $35.  If you need assistance, please contact Katie_windham@hboe.org
If you have any financial concerns regarding supplies, please call or email Ms. Windham and we will work together to make sure all students have the supplies they need to start school.