2017 Hilliard Band Invitational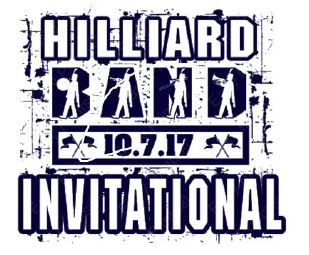 As part of the upcoming 2017 Hilliard Marching Band Invitational on October 7 the Hilliard Music Boosters will be making a $100 donation to each of the Hilliard Elementary Schools Music programs in support of the arts. They also have a coloring contest under way. Every Hilliard elementary student who does their best to color the Hilliard Marching Band Invitational logo will be given free admission to the Invitational along with a paid adult. The event is at Darby High School.
Additionally, one Hilliard Elementary school will be the winner of an additional $100 for their schools music program. The Elementary school that has the most coloring contest entries submitted at the ticket gate on the day of the Invitational will be named the school winner.