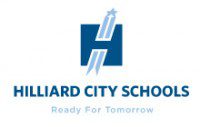 Hilliard City Schools has addressed some Frequently Asked Questions regarding the Ohio Department of Education's new Local Report Card. 
Q. Did the State's Local Report Card change this year?
A. Yes. The Ohio Department of Education (ODE) has adjusted the Local Report Card (LRC). No longer is there an overall rating and many of the components that make up the overall report have changed. This year there are nine measurements within four overall components. Each measurement receives a letter grade that is similar but not exactly the same as a typical A-F letter grading system.
Q. What does Hilliard Schools' LRC look like?
A. Hilliard City Schools received an "A" in the "Achievement" component of the LRC and met all 24 Performance Indicators. The Performance Index is another measurement of the "Achievement" component and continues to indicate strong academic performance with a 103.6, which is a "B."
Hilliard City Schools also received an "A" in both measurements of the "Graduate Rate" component with more than 93 percent of all students graduating within four years and 95.2 percent graduating within five years.
Hilliard City Schools is once again helping students to gain more than a year's worth of academic growth with a 24.97 index on the Value Added measurement which equates to an "A" on the "Progress" component of the LRC. To receive an A in this component a school district must have an index of two or more on the Value Added measurement.
Finally the "Gap Closing" component is calculated through the "Annual Measurable Objectives" (AMO) measurement of the LRC. This component replaces the previous "Adequate Yearly Progress" (AYP) section. Much like AYP this measurement looks at the performance of various subgroups such as students in ethnic groups, those with learning disabilities and socio-economic standards. However, AYP not only looked at the academic achievement of these subgroups, it also took into account the academic growth of each group. The new AMO only measures each subgroup's passage rate in comparison to a state-set goal. While Hilliard City Schools is able to demonstrate academic growth for many of these subgroups, the overall "Gap Closing" score is a "D."
Q. What does this mean for Hilliard City Schools' students?
A. Hilliard City Schools has never sat still and said this is good enough and the district uses multiple pieces of data to share a more complete picture of the overall performance of each student. Hilliard City Schools is leading the way by making sure students are ready not only for higher education, but also the jobs of tomorrow. We will continue to embrace, empower and inspire students to reach their fullest potential. This is what our community expects and what our students deserve.
Q. Why is there a lower grade in the Gap Closing component and others are A's or B's?
A. Each component of the LRC looks at the data differently. The Gap Closing section is the most complicated of the calculations and replaces the previous Adequate Yearly Progress component of the old report card. While Adequate Yearly Progress took into account both the academic performance and academic growth of students in specific subgroups, Gap Closing only looks at the academic performance of these same subgroups. While it is the same data that is being used for both report cards, it is being calculated differently this year.
It is important to remember that while the way the state views the data is changing, Hilliard City Schools' commitment to embracing, empowering and inspiring students to reach their fullest potential will remain.
Q. How does this year's LRC compare to previous reports?
A. The data that is being used for the new LRC is actually the same as in the past; it's just being calculated and viewed differently. In fact, if you used the previous calculations for this year's data, Hilliard City Schools would have received another "Excellent with Distinction" rating.
Q. Will there be big changes in our schools?
A. No. Hilliard City Schools cares about the type of educational experience it provides to each student. The district will review this new view of the data along with all the other pieces of data we collect to formulate the best plan for each student's educational experience. Hilliard City Schools has always been about more than a single report and is always interested in refining our practices. This is why Hilliard Schools' students are ready for tomorrow.
Q. As a parent what can I do to help my student?
A. Parents have the greatest influence on a student's life. Offering encouragement and support goes a long way to not only building self confidence, but also keeping communication lines between parent and child open. Also be sure to discuss your student's progress with their teacher. At Hilliard City Schools we welcome parents as part of the educational process and know that every student will be better prepared when families and schools work together.