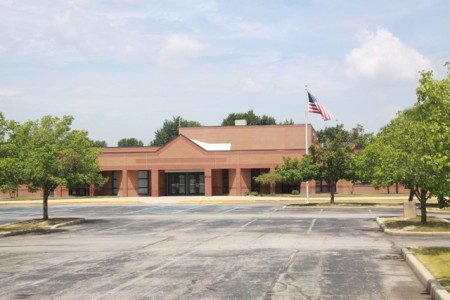 The Facilities Task Force Committee has concluded its research and analysis of the future facility needs of the Hilliard City School District. The community-led committee presented its findings to the Board of Education in February.
The group, which met between November 2015 and February 2016, was charged with reviewing the current capacities of all schools in the district, as well as studying past enrollment trends and future enrollment projections, the impact of current and future housing developments, and facility maintenance and sustainability.
The Task Force also reviewed the age and condition of current school buildings, and the district's current facilities maintenance plan. In addition, it studied the district's day-to-day maintenance projects and projects falling under to the district's $4.6 million Permanent Improvement Budget.
"We are pleased our staff and the community were able to work together to analyze and make recommendations that will impact the future of our schools," said Superintendent John Marschhausen. "Their input was invaluable as we plan for future needs."
Working with DeJong-Richter, an educational planning firm, the group projected that enrollment will increase by 1,000 students over the next five years, to a total student population of 17,152 students.
The increase is expected to have the greatest impact in the middle grade years. "While many districts experience a decrease in enrollment during the middle and high school years, this trend shows that families are migrating from other districts, community and charter schools, and parochial schools," added Marschhausen. "It is an affirmation of our district's high standards and the quality of education we provide."
After reviewing all of that information, both the staff and community members overwhelmingly agreed that the district needs to address the current needs of our school facilities, while also addressing continued enrollment growth.
The Facilities Task Force came up with three possible scenarios and presented their findings to the school board including:
Building a New 7 – 8 Middle School by Bradley High School
Building a New 6 – 8 Middle School by Bradley High School
Building a New Elementary & Additions to Other School Facilities
The scenarios presented to the Board of Education provide a solid foundation for future planning. The Task Force will continue to work with the Board on midterm and long-term facility needs, and meet on an ongoing basis.
Click here to read through the entire presentation.