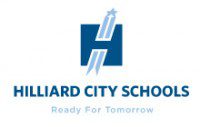 The Hilliard City Schools' Board of Education met during a regular meeting on Monday, March 10, 2014. The following highlights some of the major items discussed and decided. For additional information about the board, visit the district's website at www.hilliardschools.org.
Recognition and Program
Avery Elementary School's Science and Math Curriculum
Hilliard Avery Elementary School Principal Tara Grove and her students in the extracurricular robotics club shared how they are bringing science, technology, engineering and mathematics principles in the curriculum to life. The students led board members through some basic concepts and data collection by using iPads and then encouraged them to operate a remote control robot built from Lego pieces. The two robotics teams, Lord of the Legos and Radioactive Legonautics, participated in competitions this winter as well as planned Lego and robotics activities each week. Opportunities to become innovative and creative thinkers while also exploring their interests help ensure that every student is Ready for Tomorrow.
The project addresses several objectives of the district's Continuous Improvement Plan (CIP) including:
Student success will increase through rigorous curriculum design, instructional best practices and purposeful environments that maximize learner autonomy and the capacity to thrive in the 21st century;
Student learning will be enhanced through the creation of purposeful learning environments that promote innovative global experiences; and,
Create safe, innovative teaching and learning environments that promote the habits of mind in both students and staff.
Technology Task Force Update
Superintendent John Marschhausen, Ph.D., updated the board on one of the pieces included in his State of the Schools address. In October 2013 Marschhausen announced the formation of the Technology Task Force. Groups of students, staff members and parents were charged with discussing, researching and creating findings related to technology integration in classrooms. Each group worked independently for several months then came together as a whole for final thoughts and feedback in January 2014.
During the meeting Marschhausen was joined by Executive Director of Curriculum and Instruction Kim Halley, Director of Technology Rich Boettner and Director of Professional Learning Tim Hart as they presented Hilliard Schools' plan for implementing personal electronic devices for students over the next few school years. Based upon the findings of the Technology Task Force, Hilliard Schools will begin providing iPad mini devices to students in sixth grade during the 2014-15 school year, students in seventh and eighth grades during the 2015-16 school year, and some kind of personal electronic device to students in high school during the 2016-17 school year. In addition, elementary schools will receive two classroom carts of iPad devices each year until every classroom has a set of devices. The district will pay for the devices by reallocating existing technology funds to purchase the devices instead of laptop and desktop computers. There will also be a heavy emphasis on professional learning opportunities for teachers so that they can shift the way teaching and learning is taking place towards a more personalized and meaningful educational experience instead of simply adding a technology tool to the classroom.
You can learn more about the plan by viewing the Online Lunch with the Superintendent from March 11 or the Frequently Asked Questions information on the district's website.
Consent Agenda Items
Personnel
Congratulations to the following staff members who are retiring:
Brenda Clark, first grade teacher at Hilliard Crossing Elementary School who has been with Hilliard City Schools since August 1993;
Julie Carter, handicap assistant who has been with Hilliard City Schools since August 1998;
Lynn Hickey, first grade teacher at Scioto Darby Elementary School who has been with Hilliard City Schools since September 1986;
Alice Oldham, secretary at Weaver Middle School who has been with Hilliard City Schools since November 1993; and,
Saundra Hofmaster, intervention specialist-tutor at Britton Elementary School who has been with Hilliard City Schools since August 2000.
Action Agenda Items
 Authorize the Director of Business to Bid a Permanent Improvements Project
Superintendent John Marschhausen, Ph.D., recommended and the board approved the authorization of Jeff Franklin, director of business, to advertise, bid and award the contract to replace the tracks at both Hilliard Darby and Hilliard Davidson high schools. The tracks are expected to last approximately 12-15 years and both surfaces are in need of significant repairs. Two years ago the district advertised and accepted bids for this same project, however all bids were rejected as they were all cost prohibitive.
 Tax Rate Resolution
Superintendent John Marschhausen, Ph.D., recommended and the board approved a resolution related to the Tax Budget for the Fiscal Year (FY) 15 which begins July 1, 2014. By approving the resolution, the board is accepting the Budget Commission of Franklin County's approval of the Franklin County Auditor's estimate for millage rates. Tax levels are based upon these millage rates and this resolution is necessary in order for the district to receive tax dollars that voters have already approved. This resolution does not increase taxes or ask residents for additional millage.
Approve Grant Appropriation Dollars
Superintendent John Marschhausen, Ph.D. recommended and the board approved an amended appropriation resolution because Hilliard City Schools was awarded a nearly one million dollar grant from the Ohio Department of Education's Straight A fund. This board action is necessary in order for the district to accept and spend the necessary funds for the Academy MD program. You can read more about this grant online at http://bit.ly/1et7Ndm.
Reports and Information
Superintendent's Report
Superintendent John Marschhausen, Ph.D., updated the board on several initiatives throughout the district including:
Community Engagement Opportunities – Hilliard City Schools' residents have lots of opportunities to ask questions of district leaders. Marschhausen hosted an Online Lunch related to the Technology Task Force findings and plan for Personal Electronic Devices for students on March 11. The district hosted a Twitter Connection session to address any questions from residents on March 13. Finally Marschhausen will host four Coffee Connections to informally chat with community members from March 17-21.
Speaking Opportunities at Community Organizations – Marschhausen recently had the pleasure of speaking to two important community organizations. On February 21 he spoke to the Hilliard Area Chamber of Commerce and then on February 25 he spoke to the Hilliard Business Alliance. Hilliard City Schools believes in actively communicating with all residents to ensure they have accurate information about what is happening in their schools.
Education Advisory Committee – Hilliard City Schools received a significant amount of interest in the Education Advisory Council Committee. Approximately 115 individuals expressed an interest in the group. While the district is still looking through the applicants, Marschhausen hopes to announce the members at the April 14 Board of Education meeting.
Permanent Improvement Budget – Marschhausen and Assistant Superintendent Tim Hamilton are reviewing the district's anticipated permanent improvement projects for this spring and summer. Unfortunately with the unusually harsh winter, many schools have extensive parking lot repairs and the district again has an extensive list of needs. Marschhausen and Hamilton will be looking at ways to stretch these dollars and prioritize the projects within the existing budgetary constraints.
Enrollment Report
The board received an updated enrollment report from March 3, 2014. The report indicates that the district has 15,870 students in Preschool through 12th grade currently enrolled in the district. Hilliard City Schools is the ninth largest school district in Ohio. You may view the report online at www.hilliardschools.org/wp-content/uploads/Enrollment_March-3-2014.pdf.
First Reading of Policy Revisions
The board held the first of three readings of 11 different policies which are being considered for revision. These policies are:
EBAA – Reporting of Hazards
EBC-R – Emergency Safety Plans (New Regulation)
EBCD – Emergency Closings
GBK – Smoking on District Property by Staff Members
IC/ICA – School Year/School Calendar
ID – School Day (Rescind)
IKF – Graduation Requirements
JFCG – Tobacco Use by Students
JFE – Pregnant Students
JP – Positive Behavioral Interventions and Supports (Restraint and Seclusion)
KGC – Smoking on District Property
The board will hold three readings before voting to approve the changes to the policies. You may view the specific proposed changes to each policy on the district's website at www.hilliardschools.org/wp-content/uploads/Policy-Rec-to-BOE_1st-Read_2014-03-10.pdf.